TOP 3 Ways Data Science Has Improved The World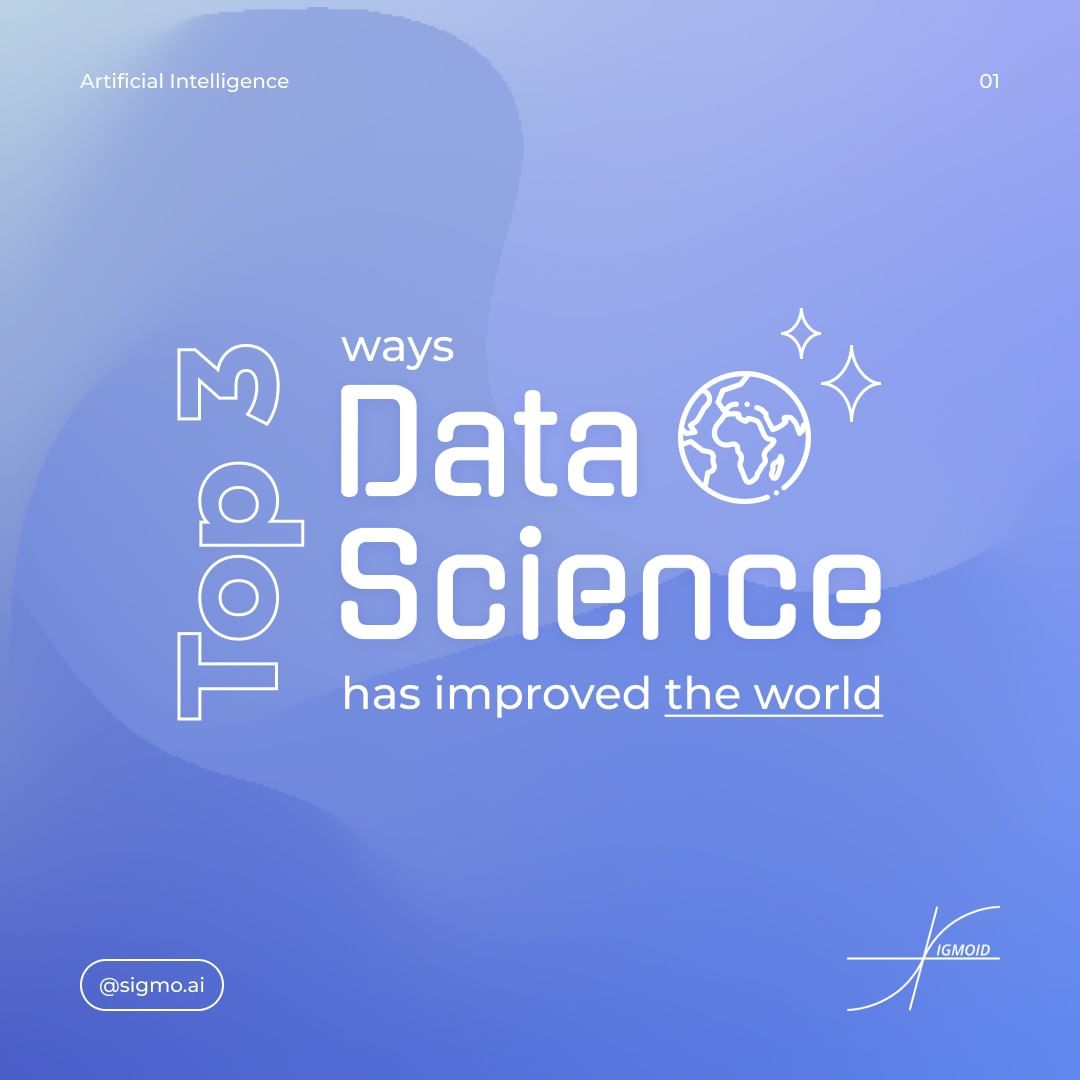 Hello, dear Sigmaritans!
Data Science is the field of applying advanced analytics techniques and scientific principles to extract valuable information from data for business decision-making, strategic planning, and other uses. Further below we gathered the top 3 ways data science has improved the world:
1. Healthcare
In healthcare, Data Science allows large amounts of clinical data to be processed to identify a set of treatments for a particular patient along with likely side effects. A doctor can then use that information for personalized patient treatment.
2. Search Engines
Data Science is also used to get searches faster. As we know, when we want to search for something on the internet, we mostly use search engines like Google, Yahoo, Safari, Firefox, which rely on complex AI to determine how content gets ranked.
3. Finance
Financial Industries use Data Science Analytics tools in order to predict the future. It allows the companies to predict customer lifetime value and their stock market moves.
How has Data Science improved your life? Let us know in the comments!
Discussion
Community guidelines