TOP 5 favorite tracks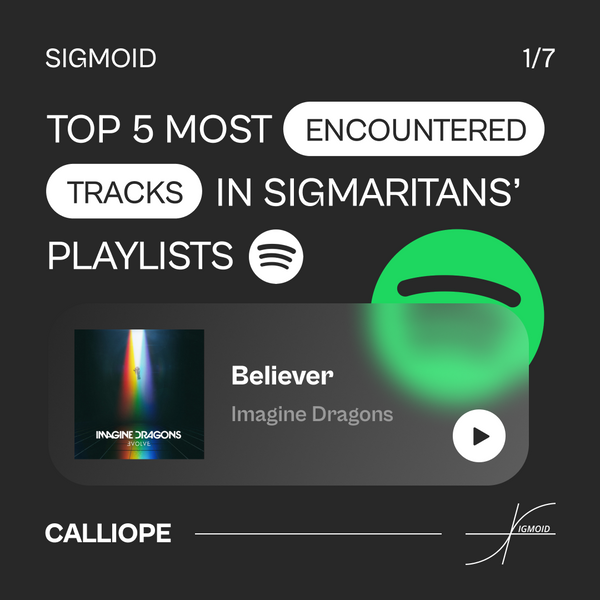 Hello, dear Sigmaritans!
We all know that nowadays music is everywhere. It unites people and projects the most beautiful memories.
Because music captures people's emotions, the Sigmoid team is developing a new project, Calliope, in which it comes to present the varied range of songs found in the team's playlist. begin with, we present the top 5 favorite songs from the Sigmoid playlist. Following a survey,based o the Spotify music platform, it was discovered that the most encountered song in Sigmaritans playlists is Believer by Imagine Dragons. Other songs often found in the musical palette of those from Sigmoid are: Do I Wanna Know? by Arctic Monkeys, Without Me by Eminem, Heat Waves by Glass Animals and MONTERO by Lil Nas X.  As the former head of the organization, Vasile Păpăluță leads the top of Sigmaritans who listened to the most songs on Spotify. During the time he's been a user of the app, he listened to 110617 songs, which is the equivalent of 222 days of constantly listening to the music.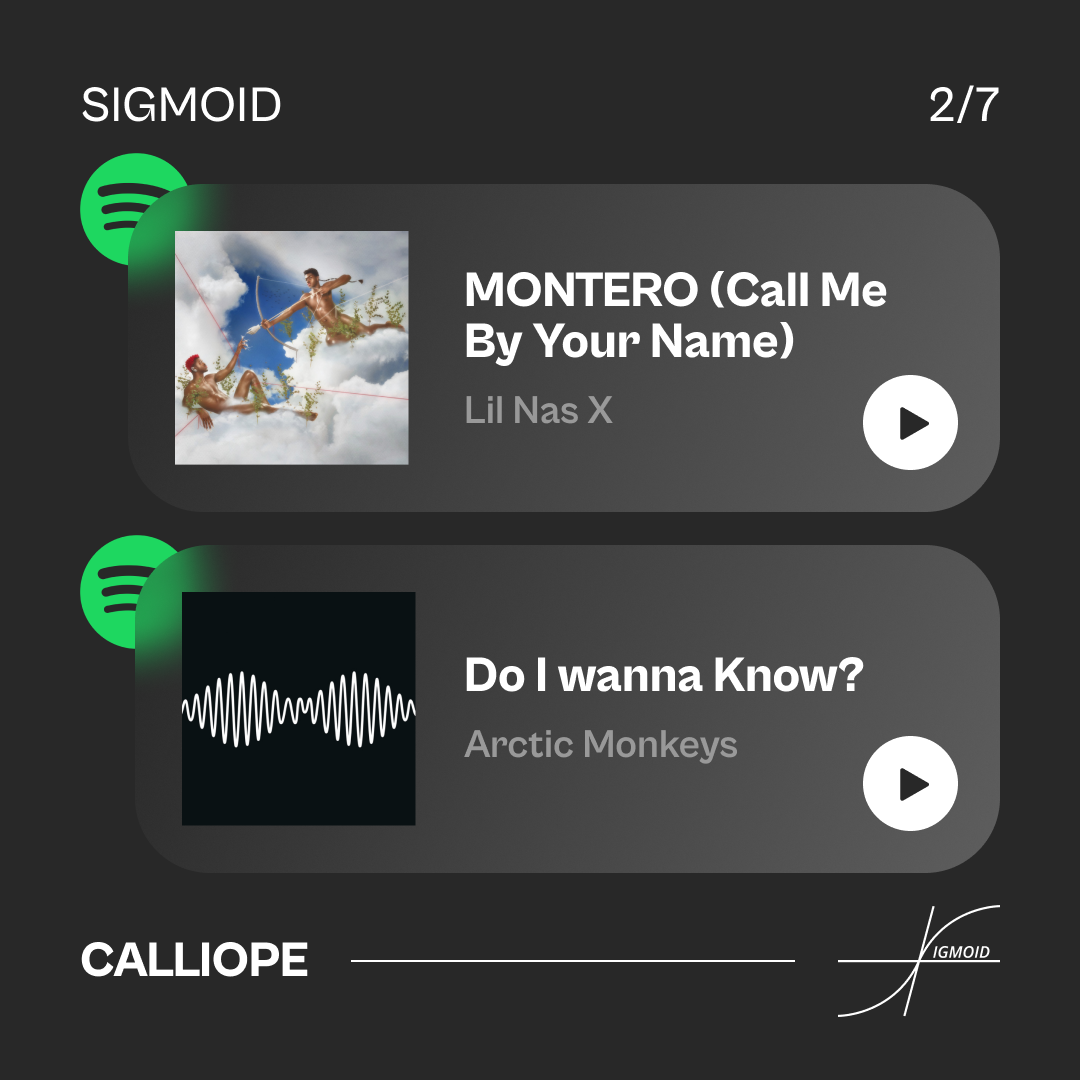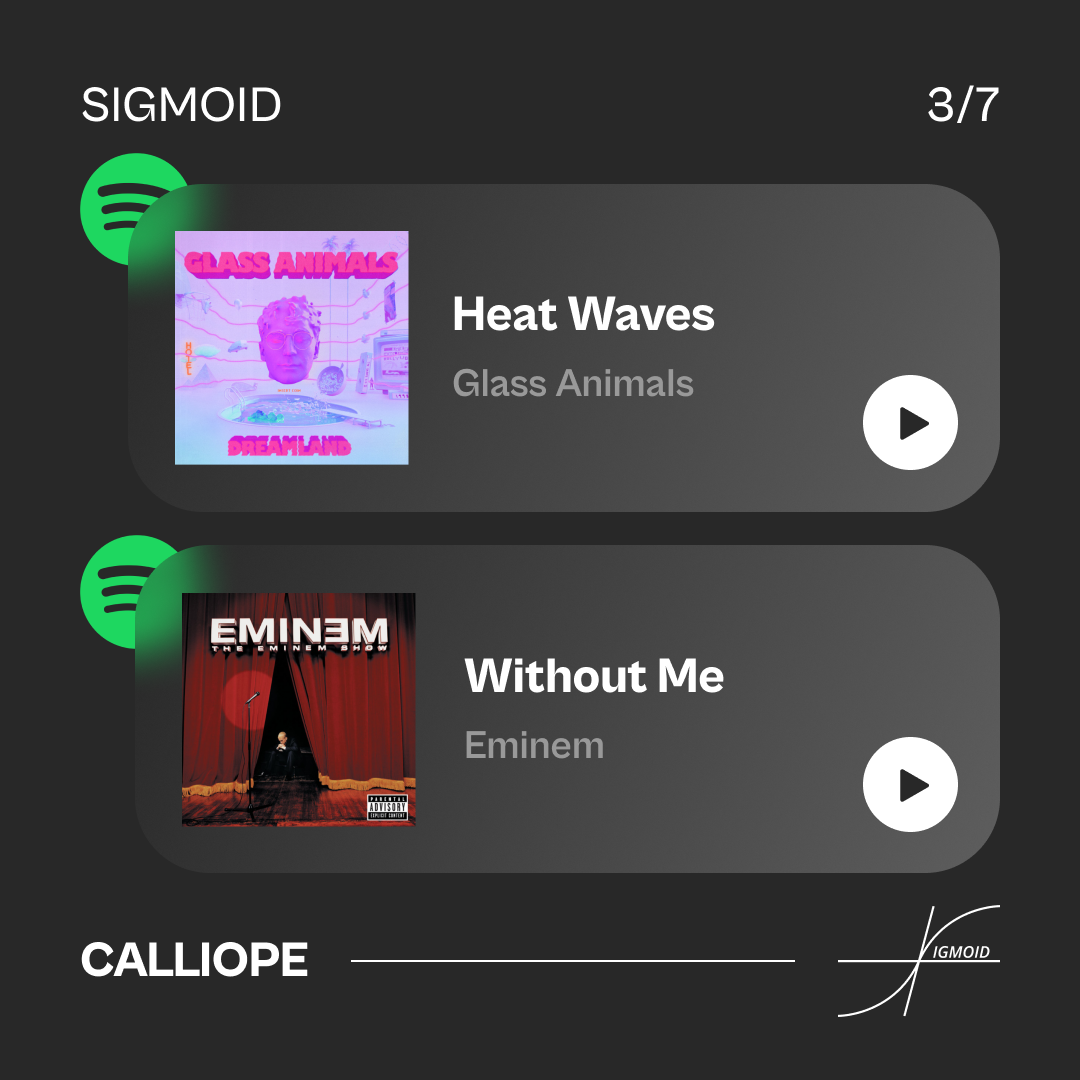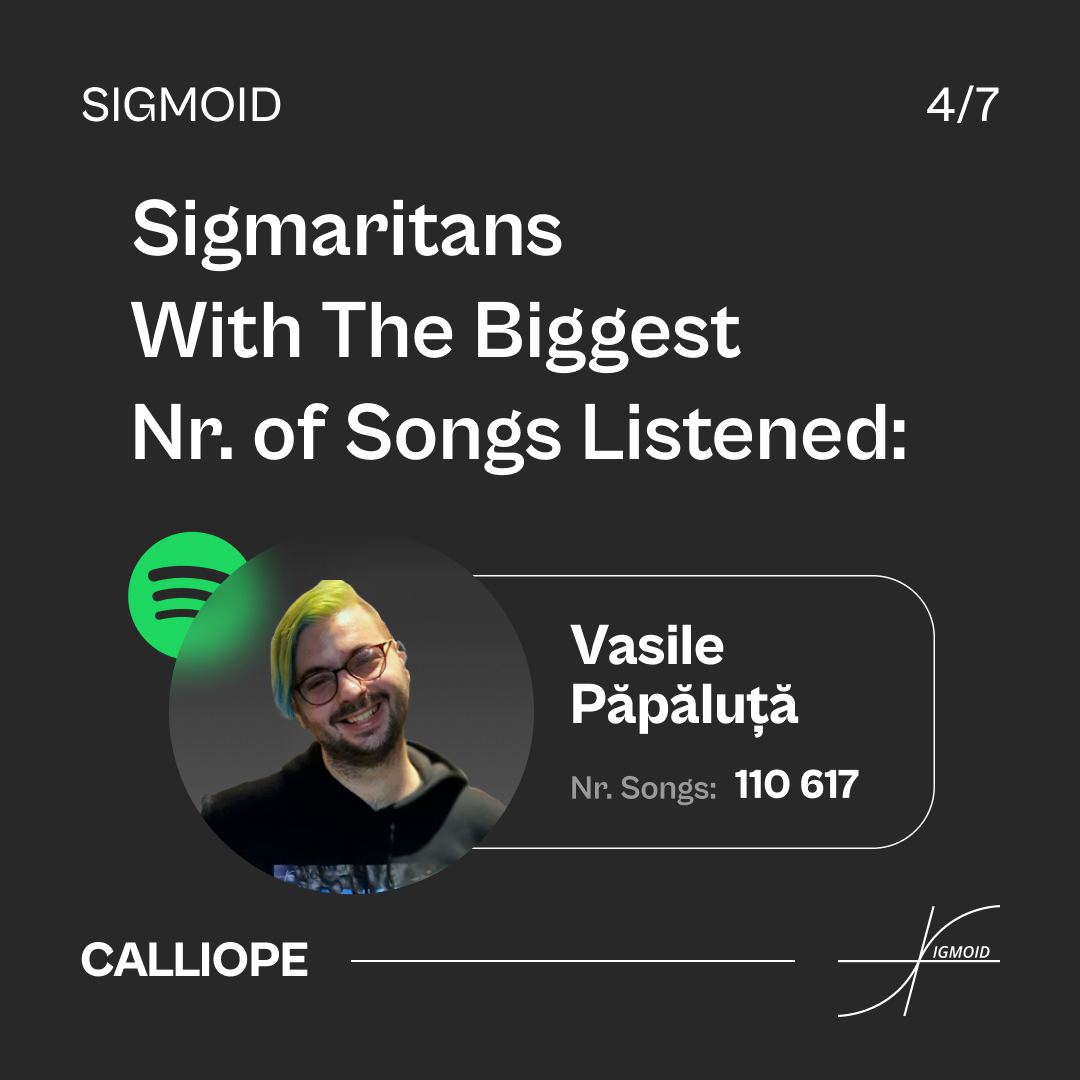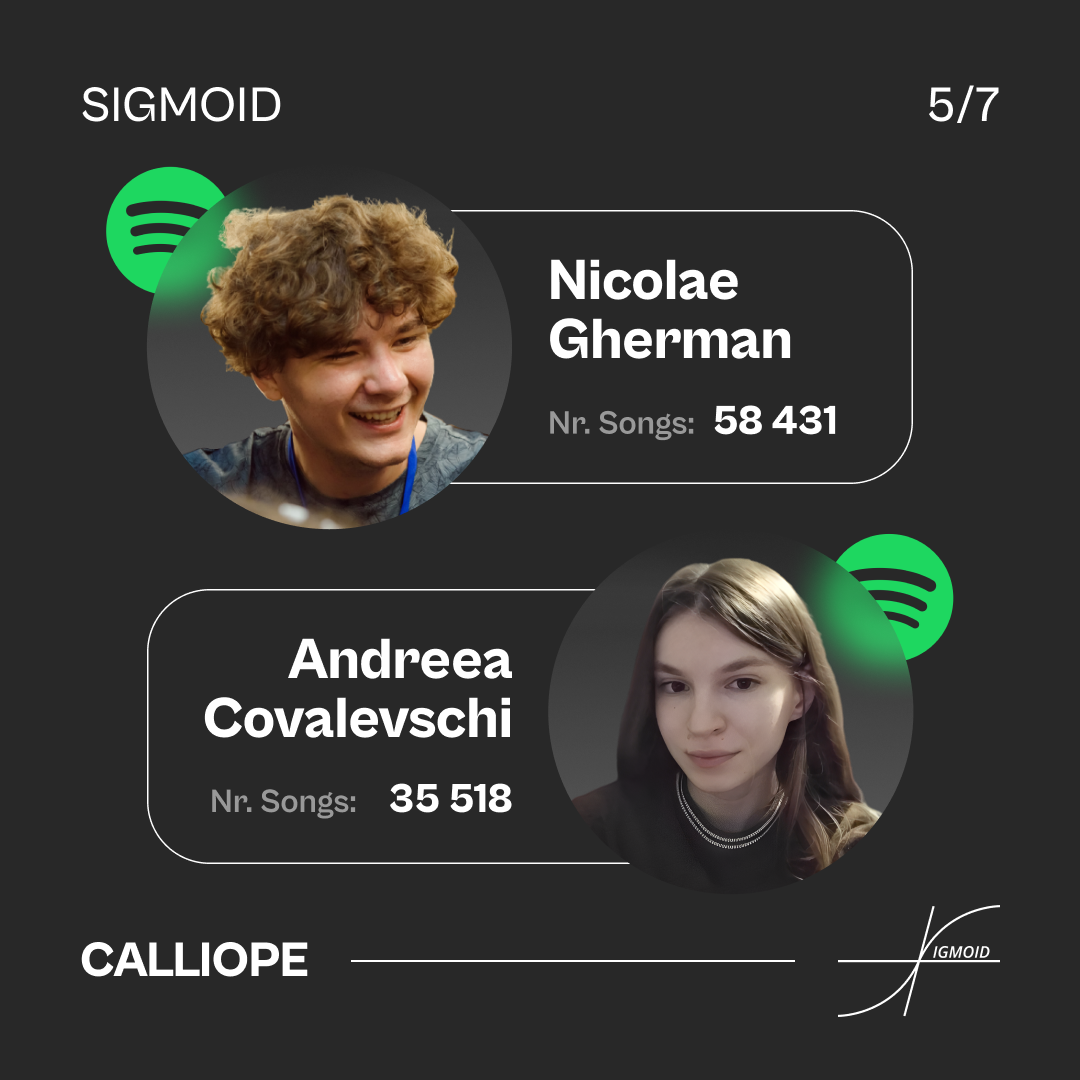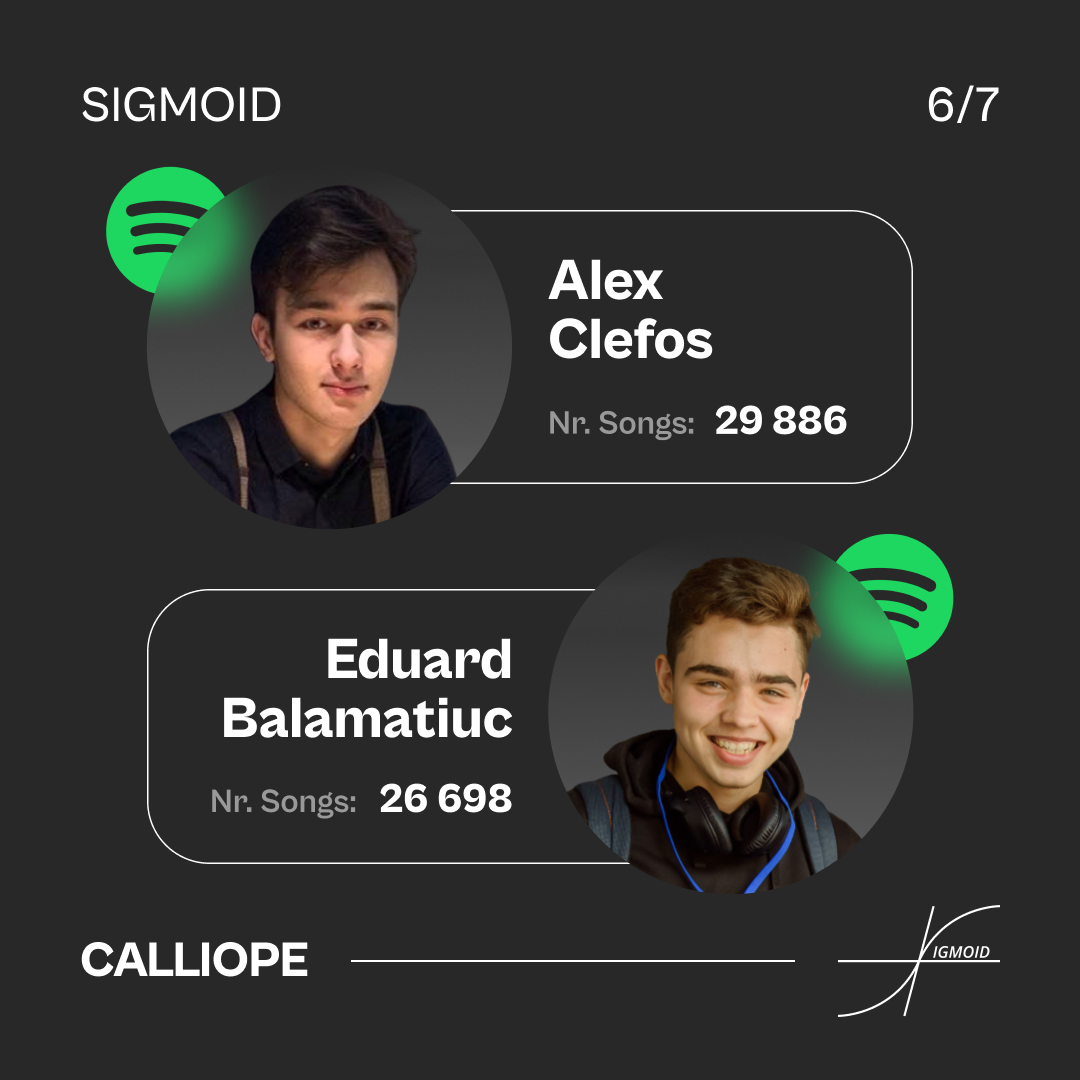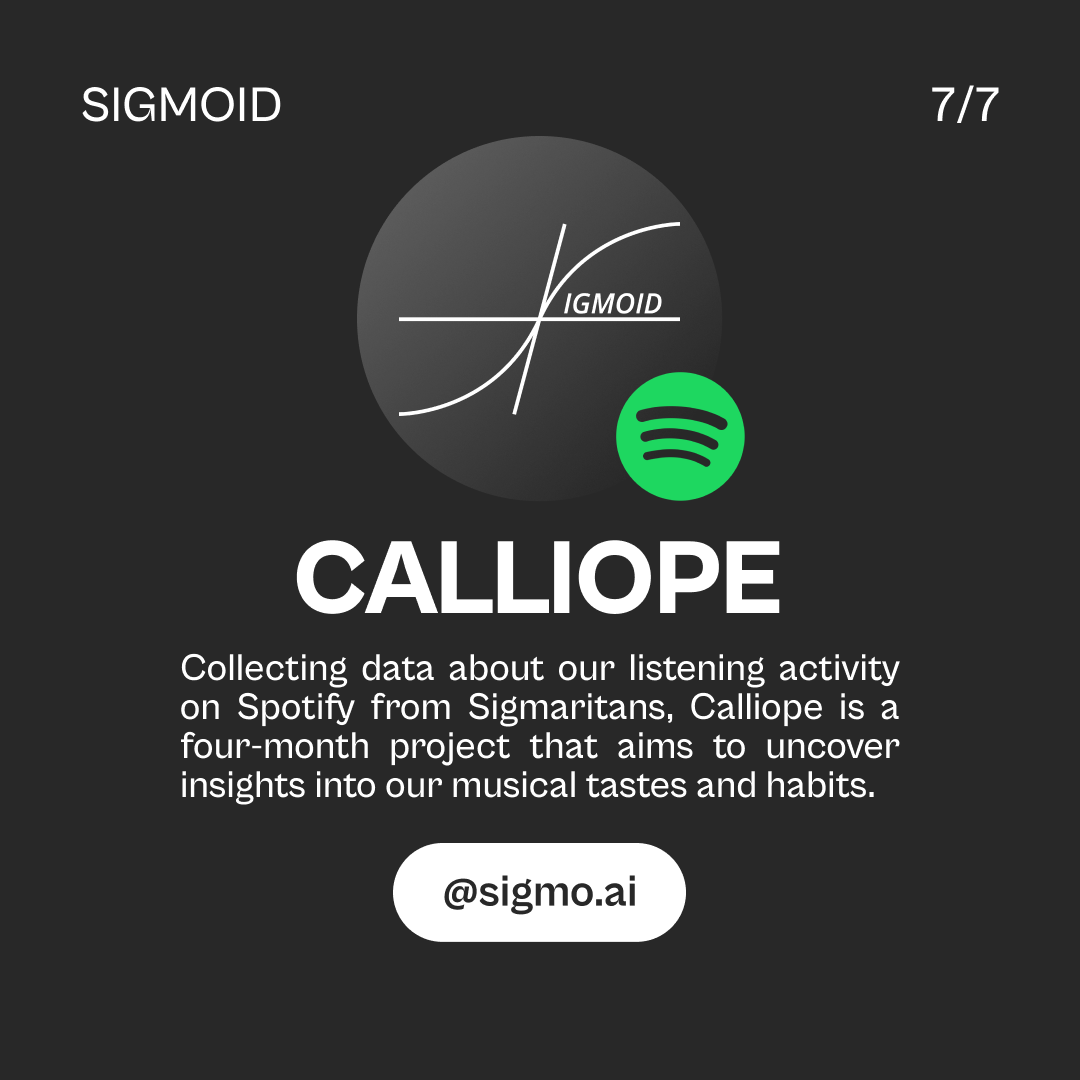 Leave us in the comments the song you listen to most often and what makes it number one in your music top.
Discussion
Community guidelines